Klushof Stables Infrastructure
Klushof Stables offer a modern and complete infrastructure with excellent training conditions for sport and leisure riders. The equestrian center is idyllically situated in the countryside and still is centrally located. The motorway A1 is only a few minutes' drive away.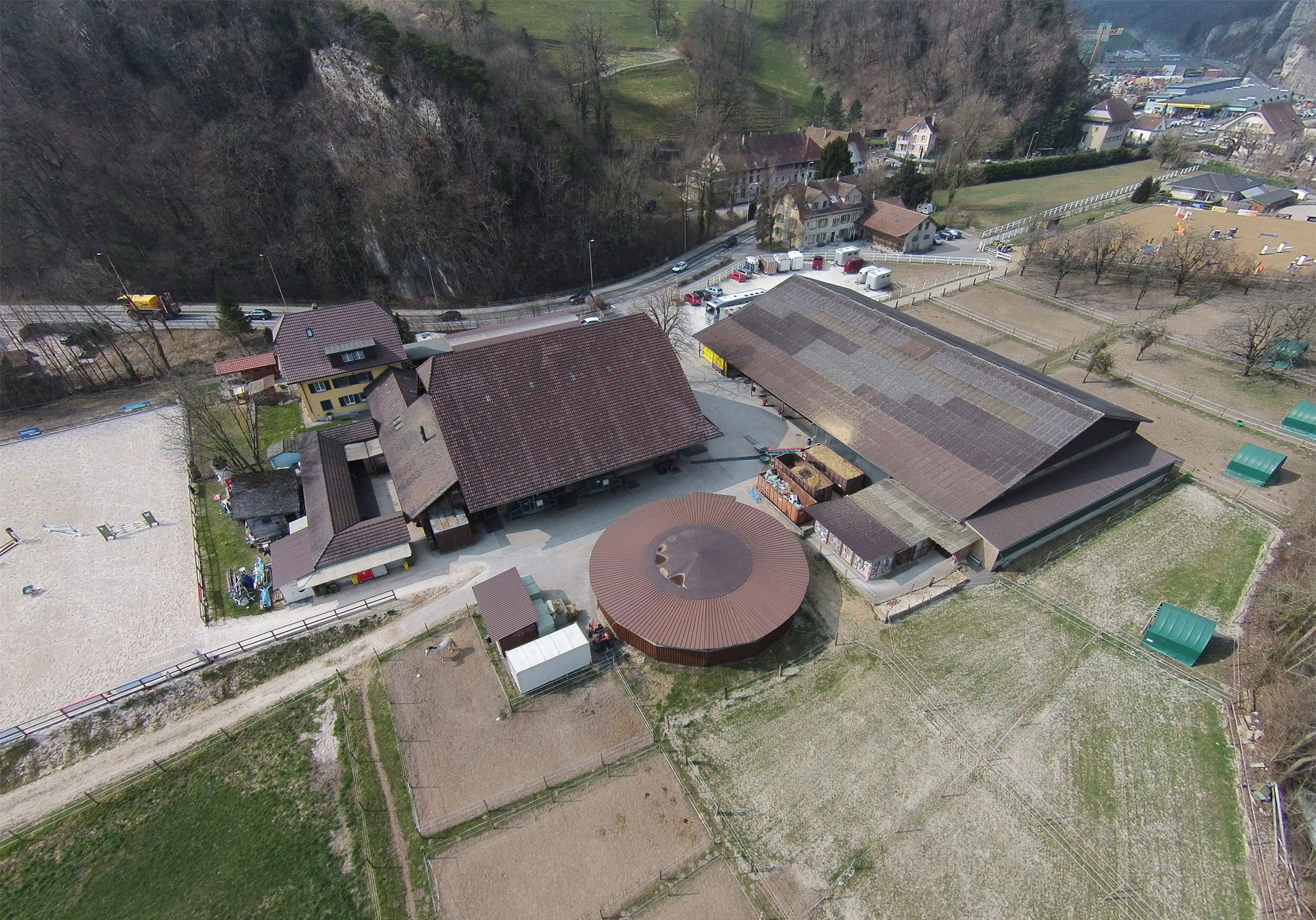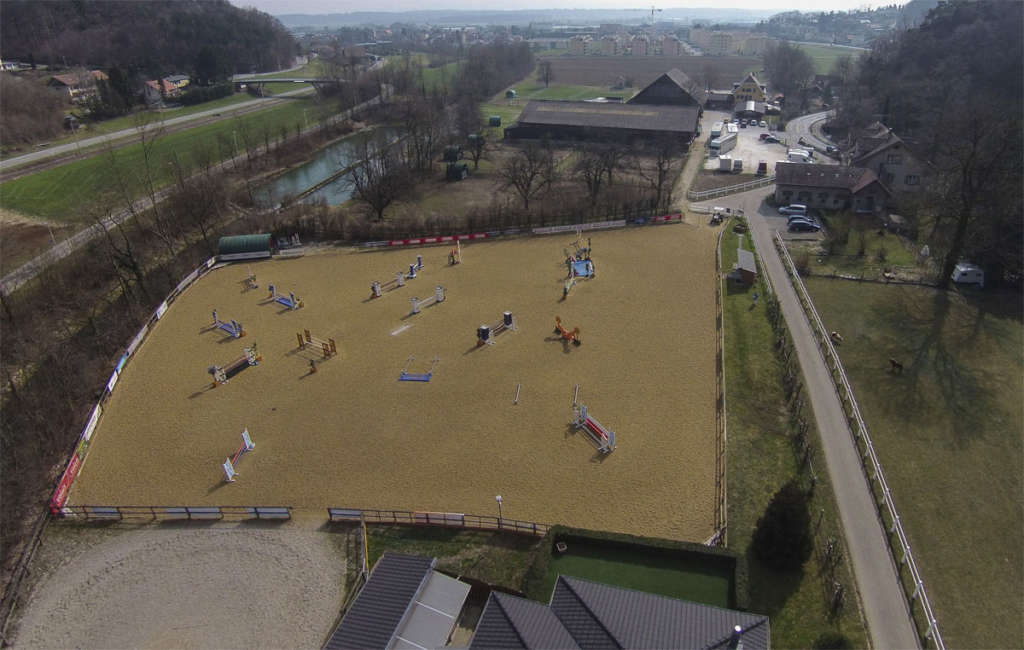 Horse lovers can benefit from ideal facilities:
– Indoor arena 25 x 43 meters
– Outdoor arena 1: 70 x 80 meters
– Outdoor arena 2: 30 x 50 meters
– Pastures
– Paddocks
– Horse walker oval for 6 horses
– Lounging hall diameter 18 meters
– Two horse treadmills
– Solarium
– Washing service of horse blankets/horse gear
The stables contain inside and outside boxes. Boarding horses are welcome.